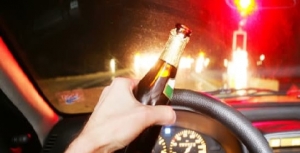 In 2018 alone, North Carolina reported 27,915 DUI arrests and 421 DUI fatalities. It is no secret that drunk drivers are among the most dangerous drivers on North Carolina's roads. Their delayed reactions and impaired physical and mental faculties, drunk drivers have a greater tendency to cause high speed collisions and head-on impacts that result in serious injury or death.
Identifying Liable Parties
The first thing to realize if you or a loved one has been injured by a drunk driver is that the driver is often not the only liable person. Recovering insurance policy limits from the drunk driver is often the "low hanging fruit" for lawyers. If you or a loved one gets catastrophically injured by a drunk driver who has a minimum limits policy, an experienced attorney can assist you with recovering those policy limits.
The critical question is often whether the attorney can assist you in litigating a claim against other people who may have negligently contributed to the collision. Recovering from these defendants can be more challenging but, in many cases, the available insurance limits are significantly higher which can help with making sure the victim is fully compensated for their harms.
Recovery of Compensatory Damages
The damages available after a North Carolina drunk driving collision may vary depending upon whether the victim survived or not. If the victim did survive, then there are a number of available "elements of damages," including compensation for: past and future medical expenses, past and future lost earnings, physical pain and mental suffering, permanent injury, permanent scarring and disfigurement, and loss of use of part of the body.
If the drunk driving victim dies, the administrator of the estate can pursue the damages set forth in North Carolina's wrongful death statute, including:  expenses for care, treatment and hospitalization caused by the incident prior to death, compensation for any physical and mental pain and suffering before death, funeral expenses, net income of the decedent, and  compensation for the services, protection and care of the decedent to his or her beneficiaries.
Punitive Damages
Drunk driving is considered willful and wanton negligence under North Carolina law, there is always a possibility for recover of punitive damages. These are damages that are not designed specifically to compensate the victim but, instead, to punish the defendant and send a message to them, as well as to the community. While punitive damages in North Carolina are limited to the greater of $250,000 or three times compensatory damages, this is not true in cases involving drunk driving.
The recovery of punitive damages are driven by the facts that surround the drunk driving. For example, is this the only offense by this defendant or do they have a history? Have they driven drunk again since causing the injury? There are any number of facts that can help drive the recovery of punitive damages, and it is very much a case by case inquiry. A good investigation into the punitive damages element of a drunk driving case can help result in a policy limits tender even when the injuries are not severe.
Representation for North Carolina Drunk Driving Cases
Maginnis Howard's lead personal injury attorney, T. Shawn Howard, is experienced in handling complex drunk driving personal injury cases. Mr. Howard is a million dollar and multi-million-dollar advocate, and he has also been designated a Super Lawyers Rising Star every year since 2016. In 2018, Mr. Howard was able to recover $2,930,952 in settlement for the family of the victim of a head-on collision due to a drunk driver.
If you would like to schedule a free consultation with Mr. Howard, call Maginnis Law at 919.480.0450 or call Shawn personally at 919.480.8526. You can also visit our contact page or email our firm at info@maginnislaw.com.
Our firm handles cases involving injuries caused by drunk drivers from the mountains to the coast, including cases in Raleigh, Durham, Cary, Chapel Hill-Carrboro, Wilmington, Fayetteville, New Bern, Charlotte, Winston-Salem, Asheville, and Greensboro