Maginnis Law continues its investigation and filing of lawsuits against telemarketers who utilize automated phone-calls (robocalls) to solicit small business owners with a variety of marketing schemes, in clear violation of the Telephone Consumer Protection Act, or TCPA. Robocallers are aware of TCPA laws regarding personal cell phones but sometimes think of business lines as fair game to bombard and harass lines with solicitations. Here's the problem – data miners who "scrape" your number to sell it to robocallers think "business lines" are not "cell phones." As we all know, that's not always the case. Our firm represents small business owner clients who do business through their cellphones in a variety of industries, such as construction companies, subcontractors, ecommerce companies, personal trainers, white-collar "solo practitioners" such as law firms, accountants, and more.If your business line is a cell phone, federal and state laws provide significant protections that allow you to get the calls to stop.
The FCC forecasts a massive increase in robocalls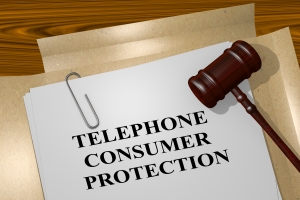 According to FCC figures, in the year 2018 alone, the amount of pre-recorded and robo-calls made in America increased by over 50%, to a whooping total of 50 billion. This includes anything from solicitation, to service offers, to of course, debt collections. For the current year, the FCC has forecast robocalls, which, at over 60% are number one in consumer complaints, will constitute nearly half of all phone calls made in the country.
By the simple act of reaching out to clients by putting out their personal number in their website or social media profile, any small business owner, be it lawyers, contractors, accountants, personal trainers, e-commerce companies, and many others, put themselves at risk of falling victim to the relentless harassment of automated calls, which occur at any time during the day or, not infrequently, even several times a day.
Maginnis Law can help you sue for violations of the TCPA
The Telephone Consumer Protection Act was put in place to protect individuals from receiving marketing calls not expressly authorized. Unlike debt collections procedures, automated calls with commercial purposes require consent from the consumer, and even then, can only occur during business hours and never to numbers listed as residential.
Under their terms of service, some companies consider a consumer giving them his or her phone number as contact information to constitute express consent to marketing calls. Even if you have unwittingly done so, it is your right to revoke said consent either in writing or orally, and once you do so, they are no longer legally allowed to target you with these calls.
Technological advances have made it cheaper and easier than ever to start a business of one's own without the need to invest significant capital. Often, all it takes to get things running is a coherent plan, motivation, and of course, a mobile device from which to conduct one's business, be it via traditional telephone calls or by the use of social media.
Unscrupulous telemarketers continue to use automated calls to solicit business to business marketing schemes that can greatly disrupt a business owner's ability to maintain reliable, effective communication with their clients. If you are a small business owner who has been affected by the use of robo-calls to market unsolicited services, you can sue for monetary losses incurred from lost or disrupted business, damages -which increase in the case of proven willful violations- and seek injunctions against these companies.
The experienced attorneys at Maginnis Law Firm have recovered hundreds of thousands of dollars for our clients for these kinds of violations. If you have received more than one such unauthorized phone call in the last twelve months, you may have a case. Remember to save the call logs or screenshots whenever possible, as the TCPA functions on a 'per violation' basis, with each automated call received constituting a separate violation, and thus, a potential case for damages. All TCPA representations are at no cost to you.
Speak to an attorney at Maginnis Law today. We offer free consultations for TCPA violations, and we are willing to take the cases arising from them on a contingency basis. Go to our contact page and one of our attorneys will get in touch with you shortly to perform a case review for you, free of costs or obligations. And of course, Subscribe to our mailing list to learn more about your rights under consumer protection laws.
Maginnis Law  . . .  Personal Representation  . . .  Proven Results