Are you a victim of identity theft? Are you receiving collection attempts – phone calls, emails, letters, text messages – for someone else's debt? Is it on your credit report? Our identity theft victim attorneys are experienced in assisting North Carolina residents in getting the calls to stop and receiving compensation for any financial harms that resulted from the unlawful attempts as well as having had to deal with the constant, unnecessary harassment from debt collectors who you have nothing to do with.
Go to our main page and/or our results page to check out results in consumer protection cases. We recently represented an individual who was receiving harassing telephone calls for an individual who had taken out a credit card and given our client's telephone number as his contact info. Our client received a $100,000.00 settlement. We are currently representing an individual receiving harassing collection attempts from a cable company that does not even do business in our state – there's no way she could have an account with them.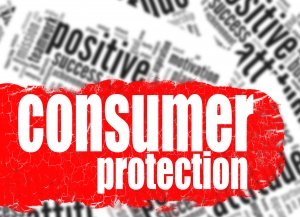 Our firm's identity theft victim attorneys handle consumer protection cases throughout North Carolina. Our offices are based in Raleigh but we currently have cases in all three federal court districts and at least ten different counties around the state. If you cannot travel to Raleigh, we are happy to work you over the phone and electronically until we can schedule a time to visit you in your neck of the woods. All consumer protection cases – including identity theft victim cases – are handled on a contingency basis; meaning you do not owe any attorney fees unless we recover funds for you. You do not have to pay us anything to get top quality representation; we are here to help.
It may surprise you that there are attorneys willing to take on these sorts of cases but we get great satisfaction from helping North Carolinians fight back against large corporations like the ones who are causing you this trouble. You can email us at info@maginnislaw.com or visit our contact page to schedule a time to speak with one of our lawyers. We look forward to helping you.
If you are interested in other areas of consumer protection law, feel free to sign up for our mailing list or take our consumer rights survey to take two minutes to see if there are other issues we can help you with.