When most people think about Home Depot, orange aprons, screws, and lumber come to mind – not unlawful debt collection attempts. However, like most large retail outlets, Home Depot now offers a range of credit and other charge cards, most of which are offered through Citibank. And as a recent lawsuit alleges, Home Depot may aggressively attempt to collect on the Home Depot credit card debt with the use of an automatic telephone dialing system.
Automatic telephone dialing systems allow companies like Home Depot to essentially use a computer to dial or text message hundreds or thousands of telephone numbers at the same time. The calls are only transferred to a live representative once someone actually answers the telephone calls – substantially reducing the number of collection agents needed on any given day. Home Depot utilizes its dialing system to call and pressure its customers into making payment on their Home Depot credit cards.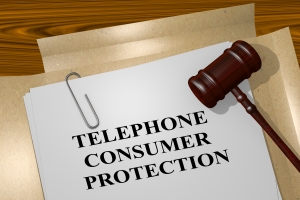 The Telephone Consumer Protection Act prohibits companies like Home Depot from making telephone calls using automatic dialers without "prior express consent." When a person applies for a Home Depot credit card, they almost certainly provide prior express consent by signing the Home Depot credit card cardholder agreement with consent buried somewhere in fine print. However, the TCPA requires Home Depot to cease calling cellular numbers if requested to stop.
If Home Depot and/or Citibank continue calling after requests to stop, the Telephone Consumer Protection Act, Fair Debt Collection Practices Act, or other North Carolina debt collection laws may provide significant protections. If you have informed Home Depot or Citibank to stop calling you on your cellular telephone, and the calls have continued, contact attorney Karl S. Gwaltney at 919.526.0450 for a free consultation or visit Maginnis Law's contact page here to submit an online inquiry.