Is Ocwen attempting to collect money from you do not owe? Do they refuse to accurately the status of your account on your credit report? If you are having issues with Ocwen, our firm may be able to help you fight back. Contact us for a free case evaluation with one of our attorneys.
We recently resolved a case for a client whose creditors refused to update her credit report to show that the debt was no longer owed after a bankruptcy discharge. Similarly the credit bureaus would not update the credit report even after receiving documentation confirming the discharge. We resolved that case for $75,000.00.  We are also currently litigating a case against a mortgage servicer who continued to attempt to collect debt after the mortgage loan had been discharged in a Chapter 13 bankruptcy. This mortgage servicer had even filed foreclosure proceedings against our client.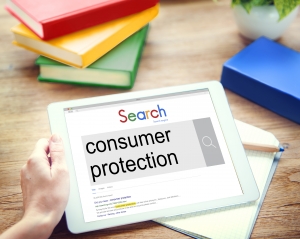 We are investigating and evaluating cases asking if Ocwen has similar issues. Ocwen is one of the largest nonbank mortgage servicers in the country and, as of 2013, was the fourth largest servicer of mortgages overall.  The Consumer Financial Protection Bureau has previously ordered Ocwen to pay homeowners millions of dollars for actions which violated state and federal law. The Consumer Financial Protection Bureau has received over 100 complaints about Ocwen just where customers have complained about issues relating to a bankruptcy discharge.  The CFPB has received almost 500 complaints just in North Carolina about Ocwen attempting to collect debt that is not owed by the customer. If this is happening to you, you are not alone. We are here to help.
Maginnis Law's experienced consumer protection attorneys can help you fight back against Ocwen and similar creditors if they are not following the terms of your deed of trust, ignoring your bankruptcy discharge, refusing to update your credit, or simply charging you for amounts that you don't owe. We handle consumer protection cases all over North Carolina on a contingency basis, meaning that you pay no legal fees unless we recover compensation for you from the defendant. Contact our firm at 919.526.0450, info@maginnislaw.com or visit our contact page here to learn more about our team and our work.