If you were successful getting a civil default judgment set aside, it is important to make sure that the credit reporting agencies (Experian, Equifax, and TransUnion are the primary ones) identify the vacated judgment on your credit report. If you don't do that, the presence of a judgment on your credit can have a huge impact on your ability to get a mortgage, a car loan, or a credit card. Our firm has significant experience in representing individuals in claims under the Fair Credit Reporting Act where the credit bureaus are improperly reporting the vacated judgment. We recently obtained a settlement for a client of $40,000.00 after a credit reporting agency refused to fix a record that was reporting incorrectly even after the bank who obtained the original judgment had dismissed the case because the money was not owed.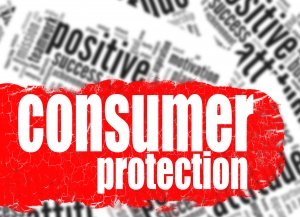 Initially, if the creditor has obtained a default judgment, you will need to take steps to get the judgment set-aside or vacated. For more information on how to get a judgment set aside in North Carolina, click here.
Once you have obtained the set-aside, go to www.annualcreditreport.com to see if the judgment appears on your record. If it does, you should file a dispute with the credit bureau. You should attach a copy of the Court Order which set-aside the judgment against you. Disputing it with the bank or other creditor does not assist you in getting the record off of your credit; you must dispute it with the credit bureau who has the inaccurate record on your report.
Within 30 days of the dispute, the credit bureau must alter your credit report to reflect the vacated judgment. If they have not done so, you may have a claim against the credit bureau (and the creditor) under the Fair Credit Reporting Act.
Maginnis Law handles vacated judgment credit report claims on a contingency basis meaning that there are no legal fees charged to you; our legal fees are paid out of your recovery in the lawsuit. We also handle claims involving uncorrected satisfied judgments, expungements, and other inaccurate court records on your credit report. Please feel free to contact our firm at 919.526.0450 or schedule a free case evaluation via phone or in person through our contact page.