If you suffered injuries in a North Carolina automobile accident, there are several types of auto insurance coverage that may be available to compensate your losses. The Raleigh attorneys of Maginnis Law are experienced in helping folks recover from each of these types of auto insurance coverage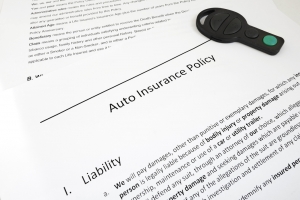 This blog will give a very basic overview of each of those types of auto insurance coverage in North Carolina .
Medical Payments Coverage: This is the only "no fault" among the types of auto insurance coverage provided by a standard North Carolina automobile insurance policy, meaning that you can access the coverage whether or not you were at-fault for the collision that caused your injuries. Not all North Carolina automobile policies have medical payments coverage – it is completely optional and a separate premium must be paid. Those folks who have purchased the insurance frequently do so in one of the following amounts: $1,000, $2,000, $5,000, $10,000 or $25,000. This coverage can only be used to reimburse or pay for medical expenses. It does not cover pain and suffering, lost wages, or any other type of harm you might have suffered. It can typically be accessed from the injured party's own insurance policy or the policy insuring the vehicle in which they were traveling at the time of the wreck.
Liability Coverage: This is the primary coverage that will typically pay the vast majority of any damages incurred as a result of a motor vehicle crash. It insures the at-fault driver against your injuries. The minimum coverages that must be purchased in North Carolina are $30,000 per person and $60,000 per occurrence. Many folks purchase higher amounts such as $50,000 per person/$100,000 per occurrence or $100,000 per person/$300,000 per occurrence. It covers any damages that can be awarded by a North Carolina jury in a negligence action, including (a) pain and suffering, (b) medical expenses, (c) lost wages, (d) disfigurement, (e) loss of use of portion of the body, (f) permanent injury, and (g) punitive damages. For details on the liability coverage section of an automobile policy, see Maginnis Law attorney Shawn Howard's CLE article.
Uninsured Motorist Coverage: This coverage applies when you have been injured by an unidentified hit-and-run driver or someone who does not have applicable liability coverage (e.g. they unlawfully did not purchase insurance). Like liability coverage, it can sometimes be accessed from multiple policies and "stacked." Nearly all North Carolinians will have the same amount of UM coverage as they have liability coverage. Therefore, if you minimum limits of liability coverage ($30K/$60K), you will have the minimum amount of UM coverage as well. If you have purchased higher liability limits, you will also have higher UM limits. For more details on Uninsured Motorist Coverage, visit our blog.
Underinsured Motorist Coverage: UIM coverage applies when there is applicable liability coverage but it is insufficient to fully compensate you for your injuries. Importantly, it can only be accessed if the total of available UIM coverage to you exceeds the amount of available liability coverage. For example, assume you have purchased $50,000 per person UIM limits and assume the at-fault driver has only purchased $30,000 per person liability limits. Assume also that your damages are reasonably estimated at $50,000. In this circumstance, the at-fault driver's insurance company will pay $30,000 and your own insurance company should pay the next $20,000. UIM coverages can be "stacked' if there are multiple applicable policies. For a complete discussion of UIM coverage, please visit our page here.
If you have questions regarding types of auto insurance coverage in North Carolina, please contact the Raleigh personal injury attorneys of Maginnis Law. You may reach our lead insurance coverage and personal injury attorney, Shawn Howard, at 919.526.0450. The firm offers free case reviews for prospective personal injury clients and handles all personal injury matters on a contingency fee basis.