While being involved in a motor vehicle accidents can be frustrating, being injured by a hit-and-run driver can be infuriating.  These irresponsible drivers negligently cause automobile collisions and seek to evade any personal responsibility by fleeing the scene.  Sometimes they are even successful in getting away without detection. If you can identify the hit-and-run driver, you may pursue a motor vehicle negligence claim for losses resulting from the collision, including medical bills, lost wages, and compensation for physical and emotional pain and suffering.  Even if you can't identify the hit-and-run driver, though, you may still be able to file a claim for those same damages against your own automobile insurance policy's uninsured motorist coverage.
Uninsured Motorist Claims and Hit-and-Run Drivers
Many reckless drivers, including drunk drivers, will attempt to flee the scene after a crash.  Unless someone sees their license plate or follows them, they may avoid identification.  When you cannot identify the hit-and-run driver, you may feel like you are without recourse.  Fortunately, this is often not the case, as North Carolina insurance policies typically have what is referred to as uninsured motorist coverage.
Uninsured motorist (UM) coverage "kicks in" when a hit-and-run driver has negligently made impact with your vehicle and he or she cannot be identified.  It generally will not apply unless there is physical contact between the two vehicles.  Another driver running you off the road will not generally permit a UM claim.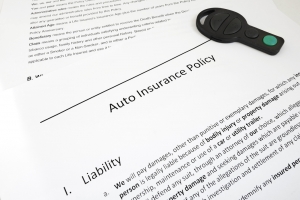 With uninsured motorist claims, your own insurance company steps into the shoes of the at-fault driver in terms of responsibility for your damages.  You can seek recovery of medical bills, lost wages, physical pain and suffering, and other applicable damages up to the limits of your policy's uninsured motorist coverage.  The limits of UM coverage for a single claimant are typically $30,000, $50,000, or $100,000, but they can be much more depending upon how much you insurance you have purchased.  Importantly, when you file a UM claim, your insurance company essentially becomes adverse to your interest, so you should be cautious and seek counsel when pursuing such a claim.
Identified Hit-and-Run Driver
Obviously, if you can identify the hit-and-run driver, you may pursue a claim against him or her for negligence and your resultant damages.  The attorneys of Maginnis Law will fully investigate your claim against the hit-and-run driver to determine if there is any chance of recovering punitive damages.  These are damages designed solely to punish the negligent driver.
Maginnis Law handles hit-and-run claims all over North Carolina and offers free consultations from our central location in Raleigh.  We will also travel to meet with you.  Please call us to discuss your case or send the details using our contact page.