You may be aware of your right to dispute inaccurate information in their credit reports/background checks with a consumer reporting agency (such as Equifax, Experian, or Transunion). Often, if there is a legitimate dispute, credit reporters will agree to delete a tradeline or report from a person's credit report. However, you may have experienced a creditor or credit bureau that is unwilling to take necessary steps to investigate disputes in order to convey truly accurate information on a consumer report. Their failure can have huge consequences for you and your family, including limiting your ability to obtain a mortgage, car loan, credit card, or some other financing to help you. The federal Fair Credit Reporting Act (FCRA) provides assistance to consumers in dealing with these issues. If you are having issues with a dispute with a credit reporter or consumer reporting agency, contact the North Carolina consumer lawyers of Maginnis Law, PLLC at 919.526.0450, email us at info@maginnislaw.com or submit a new case inquiry here.  You can also subscribe to our mailing list to learn about the rights you have under consumer protection law against large corporations.
Under the FCRA, a consumer reporting agency must follow reasonable procedures to assure maximum possible accuracy of the information provided. Information published can be in violation of the FCRA if it is incorrect or misleading such that it might affect credit decisions.  The burden on credit reporter to investigate increases when the debtor can provide them with documentary evidence indicating that the information was incorrect.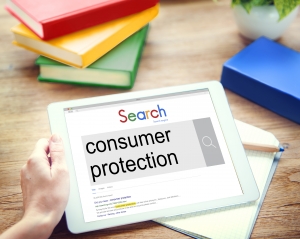 Our firm recently resolved a case involving inaccurate information in the reporting of a bankruptcy discharge on their credit report. Despite filing a dispute and providing the credit bureau with information regarding the discharge, they wouldn't correctly note it on their report. We resolved the case for a confidential settlement that was nearly six figures.
Credit reporters will nearly always go back to the party who provided them with the initial information to confirm that their credit report matches the data that the creditor/credit furnisher provided them with.  But frequently, such steps are insufficient to determine that the records are as accurate as they could possibly be, or that they are not misleading. For example, circumstances could have changed as with an expungement on a criminal conviction or a civil judgment that was set-aside or satisfied in full. Records from courthouses are rarely updated in a timely fashion and consumer reporting agencies do not always investigate to see if a person's record has changed. Perhaps a credit report doesn't identify a bankruptcy filing. Or perhaps there was an issue with the date of delinquency on the report so that the report will not age off within 7 years as required by law.
If you've disputed a credit report and provided the credit reporting agency with some sort of documentation that indicates that there is inaccurate information or misleading information, you may have rights under the Fair Credit Reporting Act. Maginnis Law, PLLC is a Raleigh civil litigation firm handling consumer matters in Cary, Apex, Wake Forest, Holly Springs, Wake County and the rest of the Triangle area. The firm takes select consumer protection cases throughout the state of North Carolina, including Fair Debt Collection Practices Act cases and Fair Credit Reporting Act cases. Contact the firm for a free initial consultation to discuss next steps in getting your credit report repaired properly.