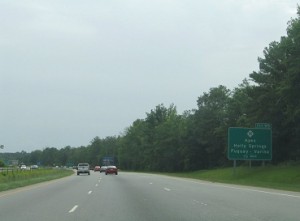 A car accident can have a devastating impact upon you and your family.   Even if you have health insurance, the co-pays, lost income, and pain and suffering can cause great disruption to your life.  If your car accident occurred in or around Apex, North Carolina, the attorneys of Maginnis Law, PLLC can help you recover fair compensation.  Our lawyers regularly handle Apex car accident cases, and can assist in every step of the car accident personal injury claim process.
Hiring a personal injury lawyer quickly after your Apex car accident can be critical to obtaining a full recovery.  By aggressively negotiating and litigating your car accident claim, the Apex automobile accident attorneys of Maginnis Law, PLLC can help ensure that you recover appropriate damages for medical expenses, lost wage earning capacity, and pain and suffering.  Our car accident attorneys can also help identify all automobile liability insurance policies under which you are entitled to compensation.  In many cases, clients simply are not aware that there are multiple policies which apply to their injuries.  This can mean a huge difference in their total recovery.
Maginnis Law, PLLC differs from many larger personal injury firms in that we do not have an extensive staff of "case managers" that handle client inquiries. We believe that our clients deserve immediate and direct access to our attorneys.  The benefit of such direct interaction is that our attorneys are able to hear for themselves the numerous ways a car accident has affected the client's life; this often proves extremely valuable in negotiating and litigating our client's claims.
Maginnis Law, PLLC offers free consultations for all car accident personal injury cases from Apex, and is willing to travel to meet with potential clients.  We accept all Apex car accident claims on a contingency basis so that you pay no attorneys' fees unless you recover for your personal injuries.
If you or a family member has been injured because of an automobile accident in or around Apex, North Carolina, including on US Highway 1 or 64 or North Carolina Highway 55, contact the Apex car accident attorneys of Maginnis Law, PLLC at 919.480.8526, or you may submit a new case inquiry by going to our contact page.